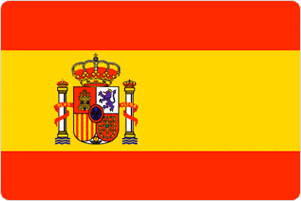 Capital city
Madrid
Language
Spanish
Currency
Euro
Typical TEFL teacher salary

1,000 euros per month
Major TEFL locations
All major cities
The Country
Due to the climate and lifestyle, Spain is a popular destination for English teachers and there are many positions available for qualified TEFL/TESOL teachers. The majority of positions are for teaching young learners, although positions teaching business English and adults are also readily available. The larger cities have practically thousands of language schools to find work in. Regulations in Spain are fairly strict and non-EU passport holders can experience difficulties finding jobs. However, with enthusiasm, patience and money to keep you going while searching for a job you can secure a teaching position.
You will find your job search easier if you are actually in Spain. Schools like to meet their applicants in person to build an idea of whether the teacher will fit well into their school. There are generally more opportunities in larger cities for English teachers; however, you will also find more teachers looking for employment there. We recommend studying your TEFL/TESOL course in Spain if this is where you want to teach. Our ITTT schools in Spain have many contacts and inside information available to assist you in your job search. We will of course assist in your job search wherever you decide to study your course.
October sees the start of the school year in Spain therefore we advise that you arrive in Spain in August or September. Actively search throughout this time as many schools do employ at the last minute.
It is recommended that anyone wishing to teach English in Spain should also study Spanish language skills. Knowledge of Spanish is a great way to meet people which teaching and you will find your Spanish skills will be required for many things that you do outside of school.
TEFL Courses in Barcelona
TEFL Courses in Granada
TEFL Courses in Malaga
TEFL Courses in Seville
TEFL Courses in Gran Canaria
TEFL Courses in Madrid
Sample Job offer for Teaching English in Spain
"Our international school seeks qualified English teachers on a one year contract. Responsibilities will include: teaching English language, moderating exams, compiling reports and upholding discipline around the school. Our students range in age from 6 to 19 years. Our class sizes are 18 to 20 students in secondary classes and 20 to 25 students in primary classes. We offer a salary of 1400 euro paid every month on the last day and we can also assist with gaining your visa and work permit. Working hours are 8:30 a.m. – 2:00 p.m. from Monday to Friday. We also provide round trip airfare, single furnished accommodation with TV, VCR, washing machine, internet access and cover half your medical insurance contributions. We are looking for committed, passionate professionals who are happy to relocate and have a B.E or B.E/Diploma, High school certificate, ESL or TESOL certification, teaching experience would also be an advantage."