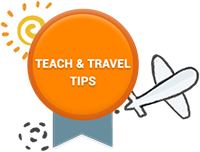 Brazil is a great destination for teachers looking for work as there are plenty of positions on offer all over the country, both in the large cities and in many of the smaller towns. Teachers with a good quality TEFL/TESOL certificate should find it relatively easy to get a job here as Brazil has the fifth largest population in the world which means there are always plenty of people wanting to learn English.
As with many countries in this region, it is generally easier to find work from within the country as many employers are reluctant to employ teachers without meeting them first. Also, it is worth noting that while salaries are generally good enough to afford you a comfortable lifestyle, you are unlikely to be able to save a lot of money when working in Brazil.
A large number of Brazil's English language schools are located in the big cities such as Rio de Janeiro and Sao Paulo so you will have a good chance of finding work here. However, you should not overlook the country's many small towns as there are plenty of advantages to working in Brazil's rural areas. Unlike the big cities, travel times between classes will be short and stress free, while you will also be highly respected by the local people for choosing to work in their town instead of heading for the bright lights of the city.
It is possible to secure employment in Brazil from outside of the country as you will sometimes find teaching jobs advertised online. However, the vast majority of jobs can only be found once you are actually in the country. Most employers prefer to work this way as it gives them the opportunity to meet you face to face, it also shows them that you are committed to living and working in Brazil. This arrangement also works well for the teacher as it allows them to check the working conditions on offer before committing to a particular job.
EFL Job Expectations
Brazil does not always offer the kind of salaries that you will find in many other countries around the world, although it is often possible to earn extra money by working as a private tutor on top of your main job. Many teachers in Brazil start off with one or two students in their spare time and then gradually build up their client list. If you are professional in your approach you should find that your students recommend you to their friends and family which will provide the extra income you need to live a comfortable lifestyle.
Brazil Visa Options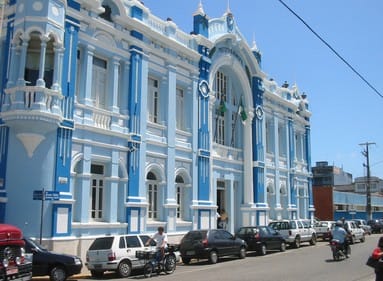 The vast majority of teachers come to Brazil on a simple tourist visa and then look for work from within the country. Work visas are not easy to obtain for foreign teachers in Brazil so most employers will try to avoid the long and difficult process of applying for one. This means that most jobs will be offered 'off the books', however, while this is obviously illegal, it is also common practice throughout the country. While we cannot endorse this, we feel it is important that teachers are aware of the common reality of applying for EFL Jobs in Brazil.
Apply now & get certified to teach english abroad!