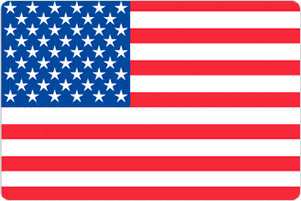 Our Portland course is one of our most popular options as the city and entire state of Oregon are exciting locations. Portland is a vibrant metropolis with lots of amazing restaurants, shopping malls and entertainment facilities. Some of its best attractions are: Oregon Zoo, the Oregon Museum of Science and Industry, Pittock Mansion, Washington Park, and the Pioneer Courthouse Square.
If you venture outside the city of Portland, you will get to explore all the natural wonders Oregon has to offer. Outdoor enthusiasts will find some of the best trails for hiking and biking here and Oregon's beaches are worth a visit in the warmer months, especially for surfers. You can even go on a whale watching cruise here and might even be able to see some orca whales. Everything is possible in Oregon.
Apply now & get certified to teach english abroad!
The School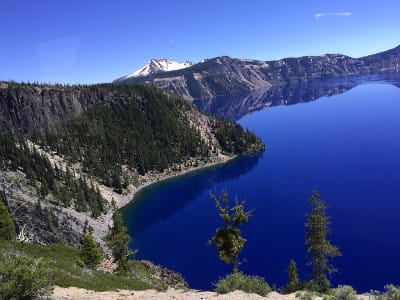 Portland is a wonderful place for our high-quality TEFL/TESOL courses on the West Coast of the United States. The city is located in Oregon State, a diverse region filled with mountains, valleys, rivers and a Pacific coast. Our school is located in the center of Portland, which makes it easily accessible from all directions.
If you want to become a qualified teacher in English as a foreign language, our training courses are ideal for you. Our experienced teacher trainers work hard to pass on their skills and knowledge to make sure you receive the best training in the field. The center is equipped with large classrooms, quiet study rooms and a big media library, where you can create your lessons and prepare for tests. We also offer all the tools you will need during the program, such as audio-visual and printing facilities, wireless Internet and a large computer lab. On top of that, we organize a fun conversation circle for trainees and trainers to get to know each other and to improve language skills.
You will also have the opportunity to practice your teaching skills by creating and delivering your own lessons to students of the English language at the training center. This practical teaching experience gives you a head start in the ESL job market and will increase your confidence in the classroom.
Accommodation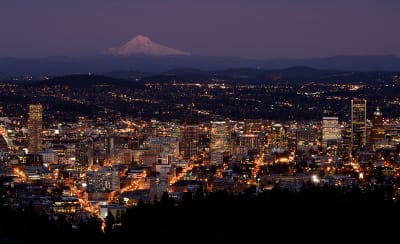 Portland has a lot of different housing options for long or short-term visitors. We can suggest a few different accommodations near our school. In fact, we can recommend housing options for every budget, from affordable dorm rooms to upscale hotel rooms in downtown.
We also like to introduce our homestay program, which is perfect for our non-US trainees. If you choose this option, you will stay in a private room at a local family's home, where you will be immersed in the American lifestyle.
Course dates
2020
15 July 2020 - 19 July
16 September 2020 - 20 September
18 November 2020 - 22 November
Course fees
The total price is divided into: deposit and balance.
The deposit may be paid via a) credit card b) Paypal c) wire transfer d) Western Union.
The balance of the course fee must be paid by cash, PayPal or bank transfer directly to the training center on the first day of the course.
Deposit
US$ 700
to be paid in advance
+
Balance
US$ 595
to be paid on arrival
Accomodation Fees
The accommodation fees are not part of the course price and you are free to choose whichever accommodation option you prefer.
You are not obliged to use the accommodation provided by the school and you are welcome to make your own accommodation arrangements. If you choose to use our accommodation, it should be paid for either by cash, PayPal or bank transfer directly to the school at the start of the course.
per night
US$ 69
(to be paid on arrival)
To be booked directly through Motel 6