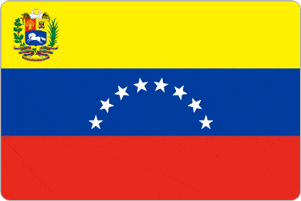 Capital city
Caracas
Language
Spanish
Currency
Bolivar
Typical TEFL teacher salary

-
Major TEFL locations
Caracas
Merida
Puero La Cruz
The Country
Venezuela currently has a turbulent economic and political situation; consequently the country is no longer as popular with English language teachers as it once was. Hopefully in the near future this will change. Even with this situation, English is still regarded as an asset with many agencies still hiring teachers for corporate language training.
For newly trained TEFL/TESOL teachers, Venezuela is a great location to gain experience; however, there are several other countries in the area that tend to offer better working conditions for teachers with more experience. The main appeal of Venezuela for new teachers is the opportunity to gain valuable experience in an interesting country that is a little off the beaten track.
You may find it hard earning a living teaching English in Venezuela, however, the opportunities are there for those who are looking for a little adventure.
Sample Job offer for Teaching English in Venezuela
"We have an opportunity to teach children and adults in Valencia, Venezuela, which is 45 minutes from the best beaches. Teaching takes place in the students' offices or homes, which are all in a 15 minute radius of the school. We provide a room in an attractive area of the city which has a private bathroom. We also provide money to cover the basics and meals. We have ten years experience of hiring foreign teachers via the internet."