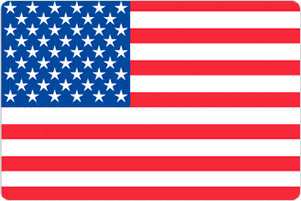 Capital city
Washington, DC
Language
English
Currency
US Dollar
Typical TEFL teacher salary

$30 / hr
Major TEFL locations
Nationwide
especially big cities
The Country
Demand is increasing for English language teachers in the USA, especially in the area of ESL (English as a Second Language). The majority of colleges and universities in the larger cities in the USA supply an English language program, this is also the same for many charitable and government organisations. In California and other southern regions particularly, many cities have introduced English language schools. The majority of teaching positions available are set aside for US citizens, therefore non-US citizens many have difficulty securing a position unless they have a green card or the position offered is to teach part time. Many positions require a teaching degree or a major amount of experience in the profession. An English teaching job in the USA is usually not highly paid and most are paid per hour. Teaching positions in the USA generally require Spanish and English speaking bilingual teachers to teach dual language classes, as well as English classes for students who have a limited knowledge of English.
There are a huge amount of jobs available due to the fact that job requirements are quite strict. ESL teaching positions all over the USA have become the most difficult to fill, however the amount of students eager to learn English continues to increase. Many volunteer programs have been established nationwide whose qualification requirements are not quite so high. These positions will gain you experience to help increase your opportunities of finding paid jobs and will also allow you to help those in need. Bear in mind that access to resources is endless due to the fact that English is the main language in the USA. These resources will be beneficial to your work, but may also increase the amount of time required to prepare classes. Because English is the main language in America, you will be more aware of what you need to teach your students and what they want to learn.
TEFL Courses in New York City
Sample Job offer for Teaching English in USA
"We require ESL teachers for jobs all year round at a college based in Rancho Palos Verdes. Our company administers intensive English programs on university and college campuses all over the United States. We provide ESL classes in 3.5 and 1.5 hour lessons, Monday to Friday. Our requirements are a minimum of an MA in English, Education Linguistics, TESL or a related area and one year previous teaching experience. We also prefer teachers with experience of teaching and studying abroad, as well as experience of being in a multi-cultural environment. Syllabus is provided. Students are aged 16 and over and come from a variety of countries. Salary is from US$ 18 - 20 per hour."