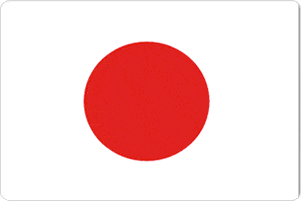 Capital city
Tokyo
Language
Japanese
Currency
Yen
Typical TEFL teacher salary

250,000 Yen (US$ 2000)
Major TEFL locations
Tokyo
Osaka + Country Wide
The Country
Teachers who have an ITTT TEFL/TESOL Certificate will find good opportunities for teaching English in Japan. Osaka and Japan generally do not have enough English teachers to cover the teaching positions available. All over Japan career prospects continue to be good. Throughout Japanese society there is a great respect for teachers and students are usually keen to learn. To gain a work permit you will need to have a BS or BA degree, therefore job opportunities are restricted to graduates. In Japan a teacher's salary is good, which can allow you to save, depending on lifestyle, around 70,000 Yen per month (US$ 580). You can also earn extra money tutoring private students.
English teachers are also in great demand by large corporations. Each company can differ so ensure you ask important questions and do some research before accepting a position. Relevant questions can be: what are my teaching hours and can there be any flexibility? Can you show me a copy of the contract? Are lesson plans supplied or can I bring in my own resources? Is housing support included? Is health insurance included? Employers in Japanese schools generally prefer teachers who have a sense of humour and are full of life.
TEFL Courses in Tokyo
TEFL Courses in Nagoya
Sample Job offer for Teaching English in Japan
"1. Native English speaker with degree required for a renewable 12 month contract teaching English in Tokyo and other large cities all over Japan.
We are looking for qualified teachers with suitable qualifications, such as TEFL/TESOL certificate from an acceptable supplier such as ITTT. Our classes are small (5-10 students) teaching a mix of adult and young learner classes (young learner teacher training is provided). Half of the lessons will be individual teaching.
We offer a salary of 258,000 Yen for teaching 27.5 hours per week, reimbursement of airfare, 7 weeks holiday paid per year, paid travel to your teaching destination, extensive teacher assistance and the chance to work extra hours. Our preferred applicant must be enthusiastic, friendly, hardworking, energetic, sociable, patient, outgoing and professional.
2. We seek a native English speaker with a university degree and a TEFL certificate from a recognised supplier such as ITTT for a one year renewable teaching contract. Our small language school focuses on students and teachers having an enjoyable experience in the classroom while learning. We offer classes to both children and adults. Those with little or no experience teaching children will be given additional training.
We offer a salary of 260,000 Yen for teaching 23 hours per week (5 days per week), paid holiday of 6 weeks per year, subsidised accommodation located in the area of the school, a bike and flight reimbursement or outward air ticket."