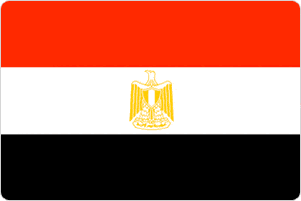 Capital city
Cairo
Language
Arabic
Currency
Egyptian Pound (EGP)
Typical TEFL teacher salary

US$500
Major TEFL locations
Cairo
Alexandria
The Country
Traditionally, Egypt has been a very popular country for teaching English abroad, but over the years the growth of English in the country has been so great that Egyptian citizens now take a large amount of the available teaching positions. With that in mind, there are still many jobs available and teaching positions in Egypt are among the best paid TEFL/TESOL jobs in North Africa. Finding a desirable teaching position in areas like Cairo, Alexandria and the Sinai Desert should be fairly straightforward. Experience in the areas of business and computers will also improve your chances of securing a position as there are many jobs available in those areas.
As with many other countries, it is advisable to travel to Egypt prior to applying for positions teaching English, this can be done on a tourist visa. Only a small number of publications advertise teaching vacancies. We advise you to make contact with people who can locate jobs for you, or try contacting the human resources departments of schools and companies.
You will find that English language students in Egypt are among the most dedicated in the world. They are aware of the need to be fluent English speakers to help them gain employment so they are committed and enthusiastic to learn from you. To gain a teaching post in Egypt you need a university diploma and a TEFL/TESOL certificate.
TEFL Courses in Alexandria
TEFL Courses in Cairo
Sample Job offer for Teaching English in Egypt
"Our language school based in Cairo is looking to employ inspiring English teachers for different age ranges in the school. Ours is a private English language school situated in Maadi, Cairo. On average each of our classes has 20–25 pupils. Requirements include: native speaker of English, TEFL/TESOL qualification, Bachelor of Science or Arts degree, ability to communicate well with children, experience preferred. Working hours are 8:00 a.m. to 4:00 p.m. Fridays and Saturdays are days off. Accommodation is furnished and paid for, cost of travel to and from school is included, paid holiday, sick days and bank holidays, visa and work permit costs are covered and your round-trip airfare is also included."