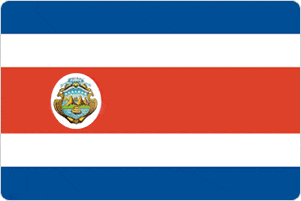 Capital city
San Jos
Language
Spanish
Currency
Colones
Typical TEFL teacher salary

400-550 USD a month
Major TEFL locations
San Jos
The Country
The majority of English teaching jobs available in Costa Rica are located in the bigger cities such as San Jose. Large Latin American cities can often be rather hectic, loud and even unsafe if you don't know the area. For this reason, teaching English in the larger cities may not interest everyone. Competition for English teaching jobs in the smaller towns or beach resorts in Costa Rica is generally high and securing one of these jobs can take time. In Costa Rica, May to September is the main recruitment period. This period is when many language schools find themselves requiring teachers and there are more vacancies available than teachers. There are still opportunities for teachers outside of the main recruitment period, just not as many, but with determination you should find a position teaching English at any time of the year.
Speaking English in Costa Rica is seen as a way to get good jobs, improve promotion chances and increase your salary. As a result, English teachers in Costa Rica are in great demand. Language schools in Costa Rica have a wide variety of English courses available all year round located in practically every city and town.
The majority of language schools in Costa Rica look to hire teachers who are already in the country, rather than hiring people from abroad. Employers in all Latin American countries like to get an overall impression of an applicant by meeting them in person. The major TEFL/TESOL job web sites have vacancies listed as do the online editions of local newspapers. The majority of schools employ people with a university degree or a TEFL/TESOL certificate. They also favour people with a smart appearance and a good sense of humour.
The majority of teaching jobs available in Costa Rica are situated in the cities and towns within the Central Valley area, coastal areas with high populations also have jobs available. It is advisable to have a TEFL/TESOL certification as the majority of schools in Costa Rica do not provide their own training.
TEFL Courses in Manuel Antonio
Sample Job offer for Teaching English in Costa Rica
"Our language school located in San Jose, Costa Rica has five positions now available for English language teachers with TEFL qualifications. Preferably candidates must be native born, North American English speakers, however applicants from other English speaking countries with a lack of accent will be considered. They must also have a BA or higher university degree, possess a teaching certificate (CELTA, TESOL, TEFL etc) or have 2 years or more English teaching experience. Applicants must be able to commit to a minimum contract of six months. Our benefits include competitive salary for the area, contract completion bonus, free Spanish tuition, discount on travel, support for getting a mobile phone, accommodation and opening a bank account. Initially we require English teachers who are able to start right away, however we will happily receive applications from qualified teachers all year round."